It is green, it looks appealing, but does the door open?
a few thoughts on what a closed door can potentially teach us
If a door does not open for you, it is probably not your door🚪
There will be an other door swinging right open, when you approach – just trust your path and keep walking in your our pace. If you have to force it, leave it alone. If it's meant to be, it will find its way to you. If not, it's probably for the better.
This is something I learned to believe in and it turned out to be quite helpful over the years.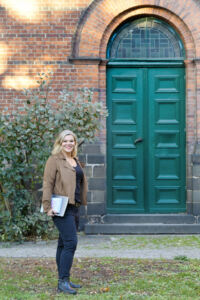 Also it helps to accept things easier, if we consider this to be right. Maybe something to remember next time
when you receive a denial or rejection or feedback that gives you a feeling of being shut out or triggers you.
Leaving the comfort zone can bring lots of magic!
And maybe it's just not your door to enter after all. How do you recognize that?
If something comes with ease, it's often right 😊
Hope that helps you on your further journey!
Thank you for entering many doors together with me and being part of my journey as being one of my followers or one of our partners or readers of @thedignifiedself.
Very grateful to have you in my network and as a valuable part of my path.
Stay healthy and mindful of what is good for you and what adds value to your life.
Please also feel free to let me know how I can best support you on your mission and further journey.
Grateful wishes and a happy and healthy new year!
Lilian ❤️
Photos: JAMMIN Photostudio