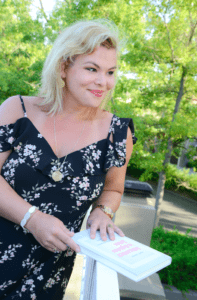 As part of my book "Achtsamkeit in digitalen Zeiten" (in English: Mindfulness in digital times), I have been able to interview 9 experts on their personal experiences with the subject of mindfulness.
The "Voices from Practice" chapter (Pre-Read in German) includes interviews with inspiring people from the technology and awareness scene on the subject of mindfulness in digital times. Rarely has there been so much accumulated knowledge on this subject.
It is thought in the "voices from practice" that mindfulness is presumably viewed and understood individually by everyone. In order to find your own version of truth, it is therefore helpful to be able to listen to different view points. Each of the interviews has been conducted with highly valued colleagues, who focus on different topics and provide helpful and tangible insights.
In order to give you an impression, what I was able to talk about with the inspiring personalities, Sarah from the Dignified Self editorial team picked up her 3 favorite questions from each interview in the book, which we would like to share with you in the coming weeks on The Dignified Self. This series is called: The "Mindful 3" and I am very happy to announce it to you.
We wish you much pleasure with the upcoming mindful brain food!
_________________________________________________
Please note: The published book "Achtsamkeit in digitalen Zeiten" (in Engl. Mindfulness in digital times) is currently being translated to the English language. Please sign up here if you would like to be notified as soon as it is available.